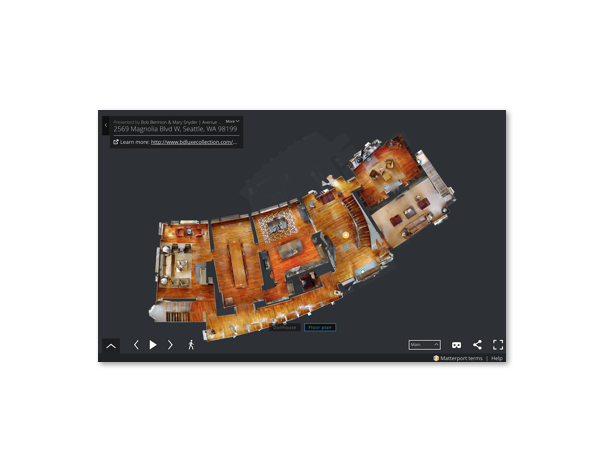 An innovative 3D scan allows prospective buyers to explore your home, room by room. It also offers a floorplan view and beautiful 360-degree views of the outside space.
We will feature the scan online.
We believe it is critically important to appeal to real estate professionals, as well as the buyers they represent, to gather the largest audience for your home.
Avenue Broker's Opens expose your property to the top agents in Puget Sound, including the most powerful buyer's agents, who will share information with their clients, as well as encourage networking with valued colleagues.
Your home will have its own page to showcase it in all its glory.
It will also be featured on AvenueProperties.com
Know where your listing will be syndicated as soon as it's live in the MLS.
From popular umbrella websites like Zillow to digital destinations for luxury homes like Mansion Global, trust that Avenue Properties' platform placement is going to work for you.
Not only due Avenue's luxury listings appear on the powerful WSJ.com site, as an added feature, we showcase properties on MansionGlobal.com, a premier digital destination connecting the world's affluent real estate buyers with prestigious properties across the globe.
These are our international partners.
We have cultivated a strong, vibrant social media presence to show off your home.
Our presence draws the attention of fans, followers, and likers from around the region, the country and the world.
Strength in Numbers:
• Avenue Properties: 4,289 followers
• Bennion Deville Home: 1,789 followers
Total followers on Instagram: 6,000+
Strength in Numbers:
• Avenue Properties: 3,209 followers
• Bennion Deville Home: 3,535 followers
Total followers on Facebook: 6,700+
We publish our listings in major publications that reach both a national and local audience.
Avenue Properties is proud to support myriad newspapers and magazines throughout Puget Sound, showcasing your properties to buyers in the neighborhoods we serve, as well as the area's movers and shakers.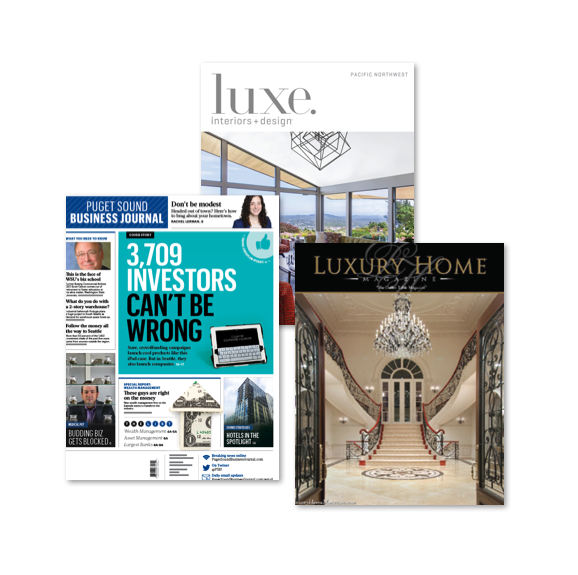 We advertise your property in prestigious magazines, capturing the attention of buyers throughout the Northwest and the world.
Our distinctive ads showcase your property in the best possible light with professional photography and crisp, clean design.
To highlight your home's distinctive features, Avenue produces high-quality, full-color print brochures on premium-quality cover stock.
Our signature brochures begin with superb photography—we hire only the best professional photographers that we've been working with for years.
Our graphic design team takes those images and creates a clean, sharp design, beautifully showcasing your home to create the impact it deserves.
DON'T JUST TAKE OUR WORD FOR IT
See what some of our clients have to say